Scanmudring – chosen for experience and expertise
Traditional fish farms face problems such as a build-up of waste and faeces on the seabed, disease and fish escapes. Moving fish farms out to open sea can help to solve a number of these problems, offering more space, deeper waters and stronger currents. These are all well-known working conditions for Scanmudring, potentially adding significant value to both planned and existing fish farms.
Our teams have the benefit of experience from thousands of offshore projects, traditionally performed by our remote operated subsea excavator, transferring proven land-based technology to subsea conditions. This also includes an extensive portfolio of land-based tools that have been configured and prepared for underwater operations.
Before the selection of the anchoring method, Scanmudring may contribute in many ways based on our decades of experience in underwater construction work.
Utilising the unique competence of Scanmudring to find the best solution in an early stage
Before the selection of final cage design, location and anchoring method, it could potentially add valuable input to evaluate the practical aspects of the related underwater construction work. Scanmudring, with its unique experience, could contribute with useful information in an early phase ensuring cost-efficient project execution.
Mooring Installation
To ensure a safe anchoring, one has to ensure that that the bedrock is well suited for installation. Scanmudring may assist in the removal of soil to perform core samples in bedrock, offering drilling rigs in various dimensions and lengths. Using a remotely-operated drilling rig positioned from a workboat enables operators to be more precise with installation in deepwater, high-energy sites.
Scanmudring specialists find solutions for both seabed preparation as well as anchor bolt installation. Innovative anchoring technology could help the aquaculture industry site farms in new and more significant locations and support future growth in this sector.
Operational Planning
All operations involving Scanmudring are simulated prior to the offshore campaign giving valuable input to the planning team, both towards execution, schedule and potential risks.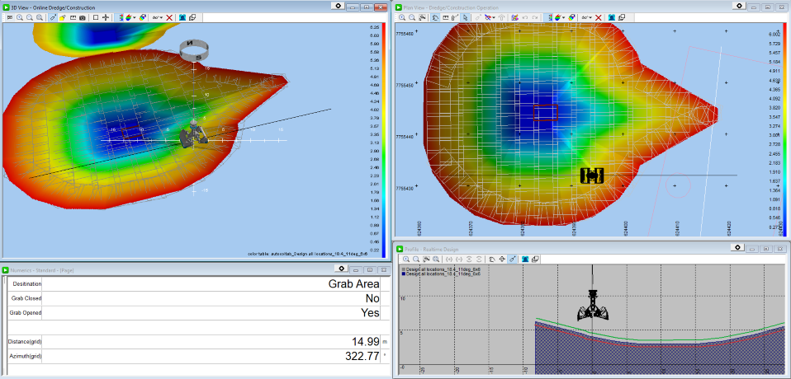 Removal of seabed down to solid bedrock
Scanmudring has various equipment and tooling options for soil removal. For large volumes, we would recommend a grab solution as this is by far our most efficient dredging method for route installations. The GHD10 will provide high capacities regardless of soil conditions, even in challenging material. The grab is an electrically powered standalone unit capable of working in shallow water to deep seas.
In some locations, hard sediments may be present between the loose sediments and bedrock. Scanmudring has a broad range of various tooling to be applied by the Scanmachine for removal of such layers.
Efficient Drilling of Dimensions up to 340 mm
Utilising large drill rigs on our remote operated subsea excavators, Scanmudring is capable of drilling in all types of material efficiently and safely. Scanmudring has in our tool portfolio various types of field-proven drill rigs, capable of performing most types of drilling operations.
Example of drilling efficiency:  203mm x 2m depth drilled in 10-15 minutes
The image below is from testing in our facilities in Mandal.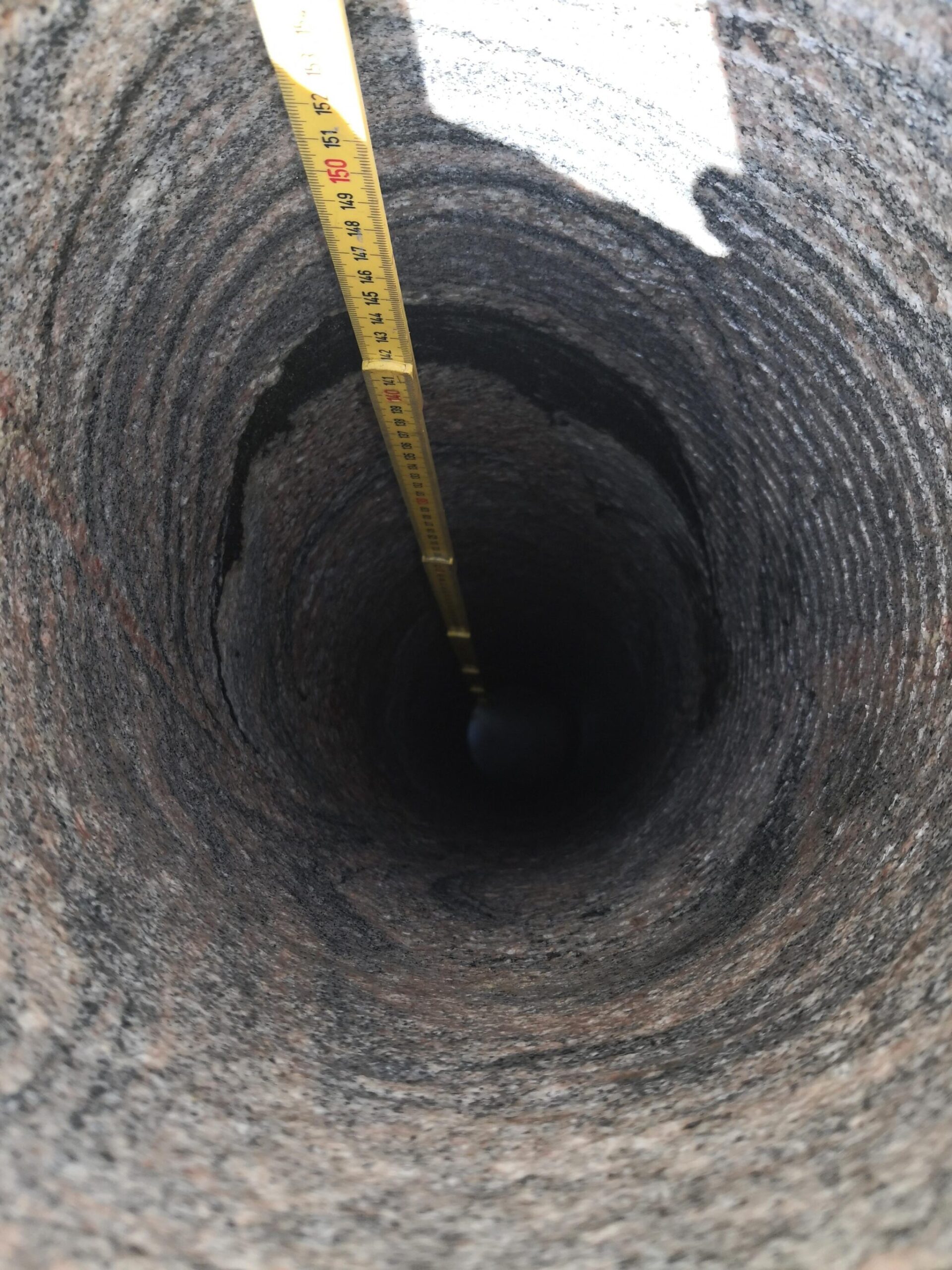 Highly Controlled and With Mechanical Strenght
For large dimension rock bolts with small tolerances relative to the pre-drilled hole, it's a challenge with standard crane operation to enter the bolt. Scanmachine can support this operation by gripping and guiding the bolt.
Down to Core Business
One of Scanmudring's core services is related to the removal of natural or contaminated material in all water depths, either by relocation underwater or bringing to surface.
On existing farms, Scanmudring may assist with cleaning and removal of sludge in an environmentally friendly process, resulting in life extension rather than the closing of a farm.