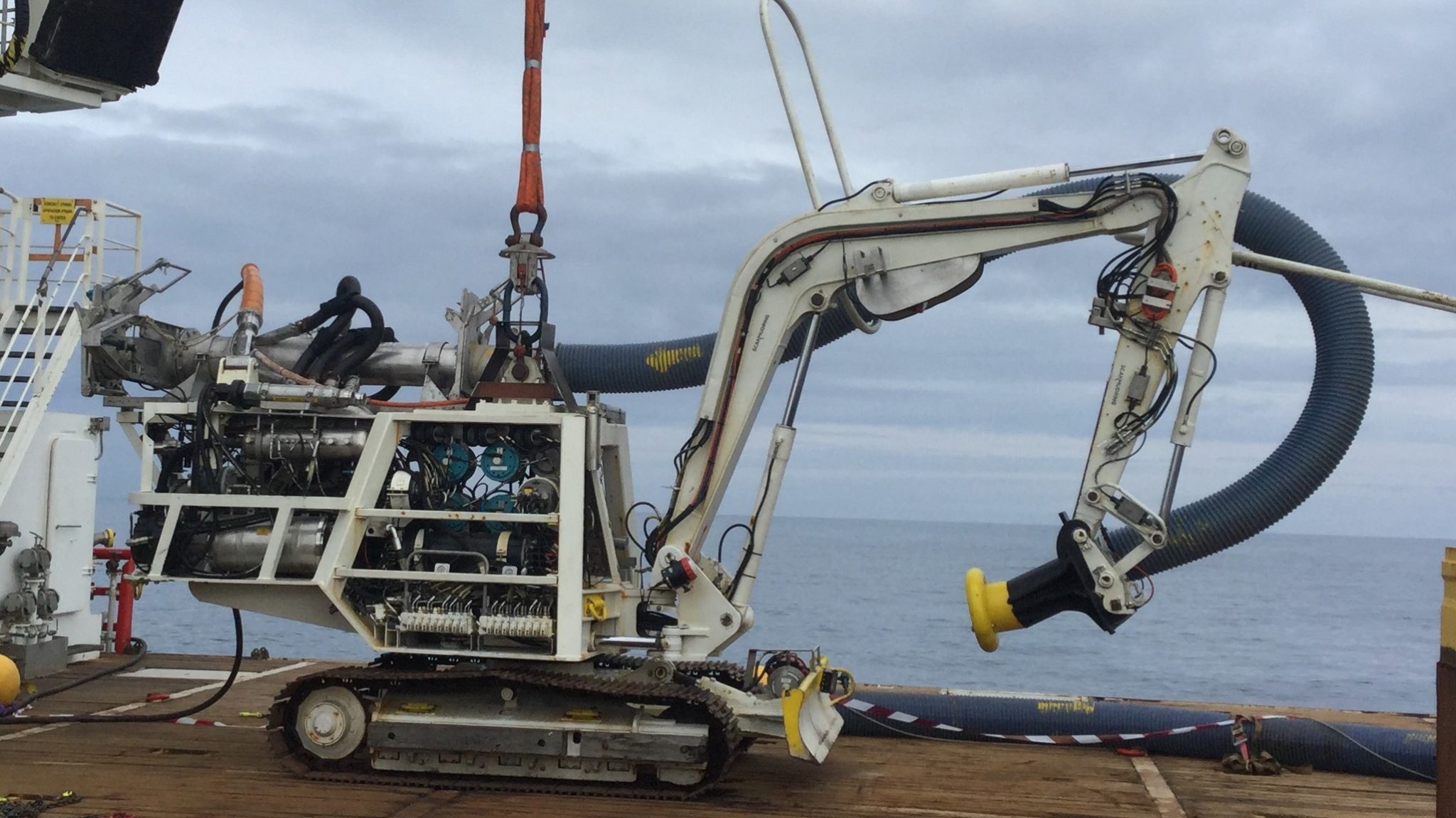 Image Caption: 15Te Scanmachine (top) and Scancrawler
Once the substation jacket was installed, a rock dumping vessel performed the scour protection around the jacket, but there was still a need for rock installation inside the jacket.
To solve this challenge, the wind farm operator, a well-known client of Scanmudring, reached out to us looking for an efficient method of securing the area inside the structure, especially round the buckets. 
Challenges
Strong current & Low visibility

Precise placement of rock dump, especially around the spudcans

Limiting access inside the jacket – how to get inside with the equipment
Minimize disturbance to the pre-installed filter layer
How to maximize efficiency in execution of SOW
The operation required solutions for monitoring of the operation as well as the ability of working stable independantly of the tidal current.
The ScanCrawler had been utilized within structures in the past and was selected for placing the rock, whilst the 15Te Scanmachine was selected for feeding the Scancrawler with gravel pre-dumpted outside the jacket.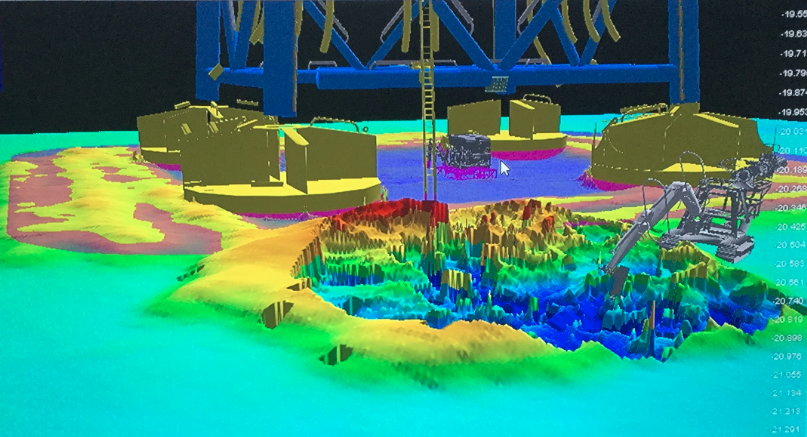 SIMOPS utilizing both Scanmachine and Scancrawler
As the images show, the method statement was for the Scanmachine to work with the pre-dumped lumps of gravel, have the exhaust connected to the ScanCrawler working inside the structure and placing the rock dump.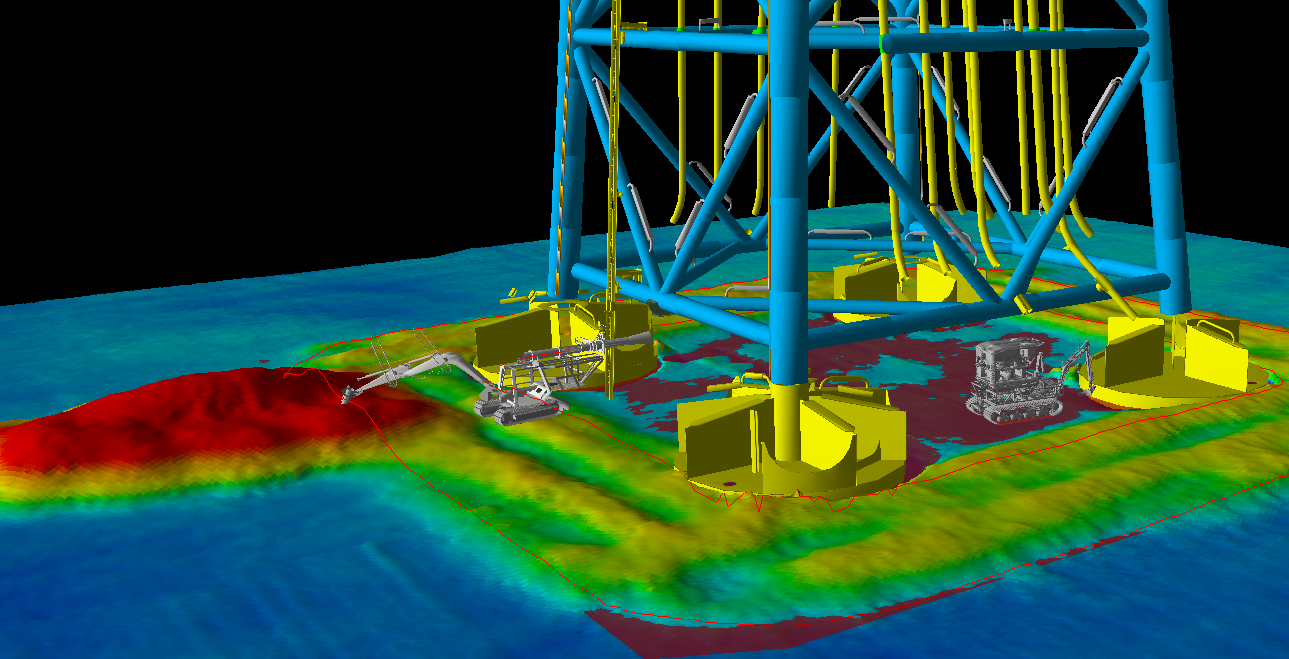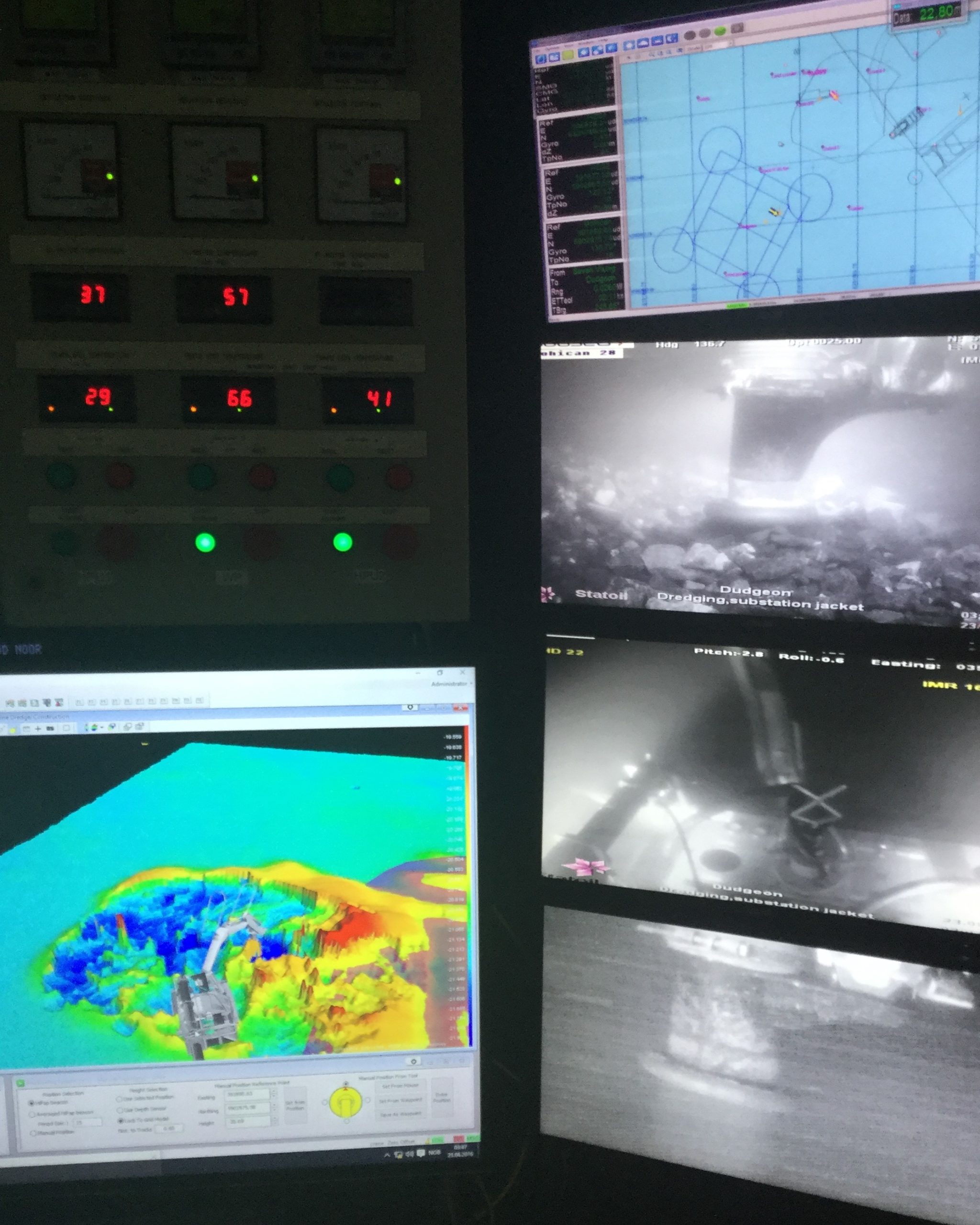 Image Caption: Scanmachine working the gravel
Conclusion / Lessons Learned
Project executed is a safe and effective matter
Good project planning together with contractor, big part of the success.
The rock size was larger than advised/ expected resulting in clogging
As it was only possible to have one observation ROV and one work class ROV in the water, a lot of docking and un-docking was required of the Scancrawler. The ROVs did a good job, struggling in strong current, shallow water and difficult surroundings (inside jacket), but this slowed down the operation
Relocating the whole spread with hose connected to both machines worked out good