The Scanmachine subsea excavator and tool-carrier systems are based on modified excavators with a quick connection interface to various hydraulic tools.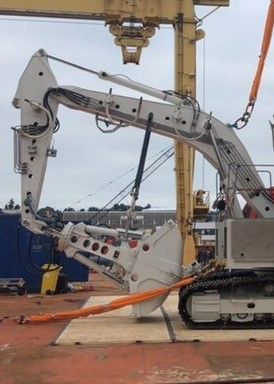 Subsea Grab
2 m3 grab for use on the 40Te Excavator has proven successful for removal of large volumes of rock.
Deepwater Drill Rigs
The Scanmachine can be fitted with a drilling rig for purposes like bedrock removal, making anchor points or blaster holes, casing and core sampling.
Levelling Screed
Tool for fine-tuning the seabed prior to installation of GBS foundations. Achievable tolerances down to +/- 2cm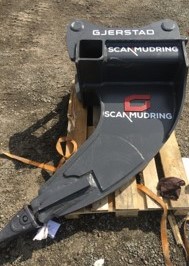 ScanRipper
Scanmudring holds two sizes. Ideal for breaking up highly consolidated seabed or cracked bedrock formations. Can be combined with ScanDrill and ScanRock-splitter systems to introduce cracks if not present in the formation or suction nozzle to remove the broken soil/ rock.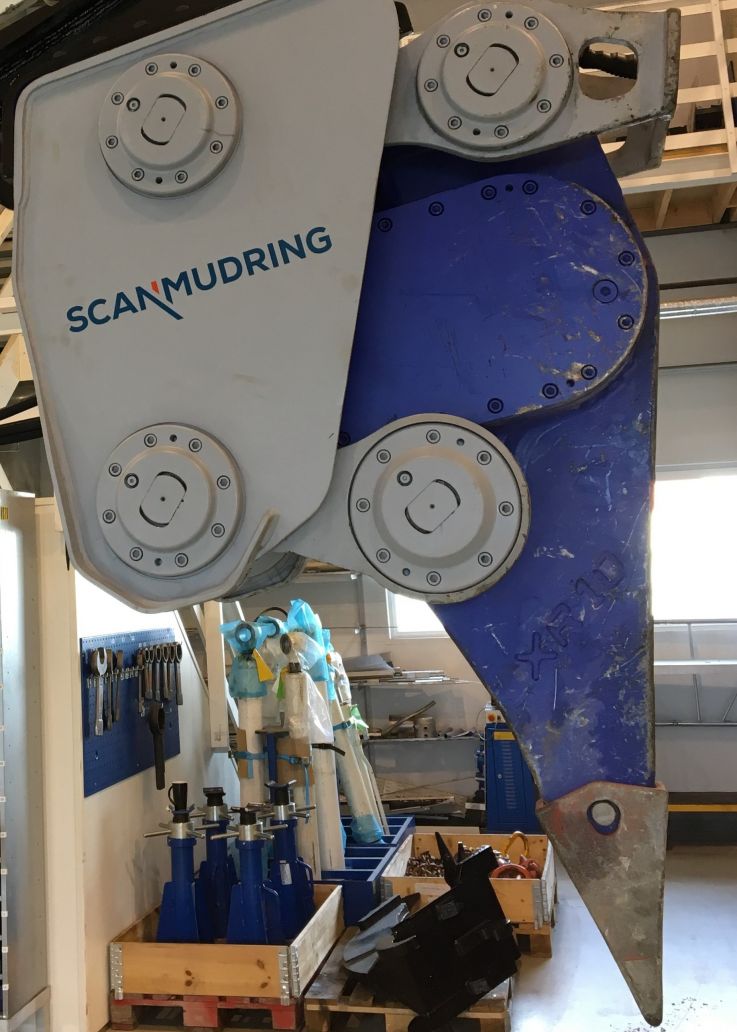 Xcentric Ripper
The tool is used with great success in solid rock (>150 MPa) at 350m water depth. Capable of reaching tight areas due to the long teeth and narrow shape.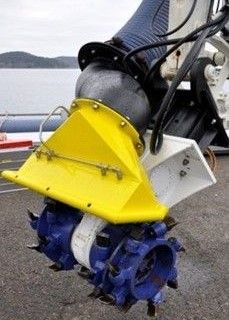 ScanCrusher
A 65 kW cutter drum for subsea use in hard soils up to 45 mpa, developed in cooperation with C-core and Erkat. It may also be used to increase dredging capacity in stiff /sticky clay and to achieve high-level tolerances.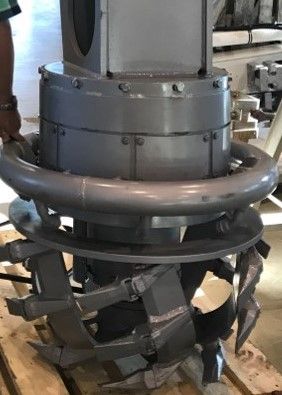 Cutter Head
Dragflow heavy-duty cutter head used in combination with ejector is a very effective tool in hard soil up to 500 kpa. The teeth are soil specific, and the cutter head has a built-in jetting ring.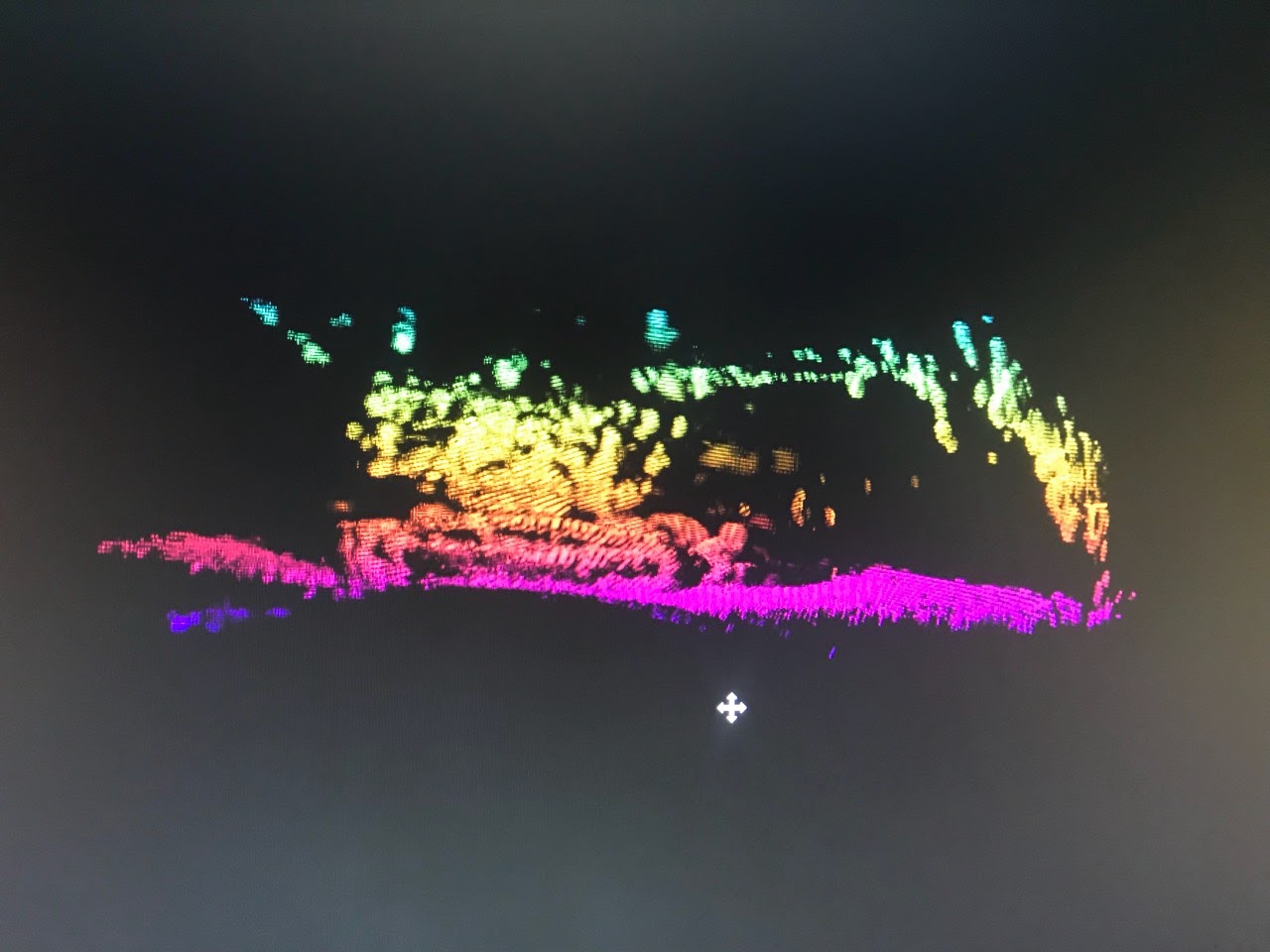 Echoscope Sonar
Scanmudring has throughout our history been working on various technologies to maintain critical operation in low visibility. The Coda Echoscope Real-Time 3D sonar system is used to navigate in zero visibility acting as an acoustic camera.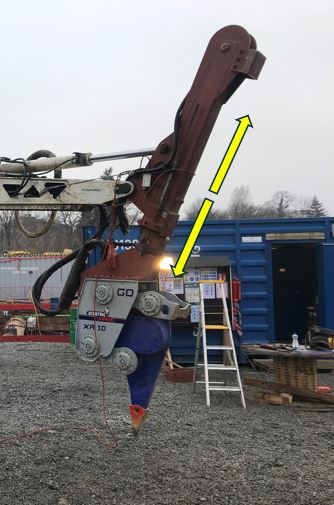 Telescopic Dipper
By applying the telescopic dipper, you can perform a straight movement of the tool in all directions.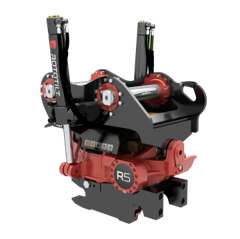 Rototilt
Full control of bucket angle and rotation. Efficient levelling and seabed shaping compensating for the angle difference between the tool and Scanmachine. Rotation of the bucket allows for efficient operation by using swing on the machine during levelling or 180 deg rotation for backfilling.
Subsea Tool Changer
This system makes it possible to quickly change between all types of hydraulic and mechanical tools subsea (also the ejector system).
Log Grapple
Used for the relocation of pipe/ debris removal.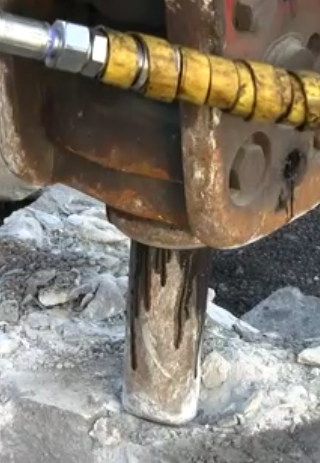 Hammer
A tool used to brake extremely hard material like grout and rock.
ScanGrinder
Grinding wheel for subsea cutting, mounted and handled by the Scanmachine.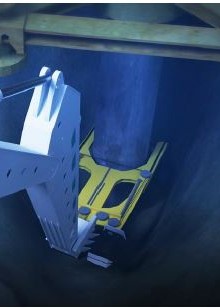 Diamond Wire Saw
External cutting by DWS mounted on and powered by Scanmachine. 
Hydraulic Piston Rock Splitter
To introduce cracks in solid rock or armed concrete. Scanmudring has four units. They were used in 2017 at 500 metres water depth connected with the Scanmachine hydraulic system and put into the drill hole by ROV. The HRS units are also available for rental.
Subsea Winch
The Subsea Winch is a dozer-mounted winch used in collaboration with an ROV/ Diver to winch large objects subsea, like concrete mattresses and debris.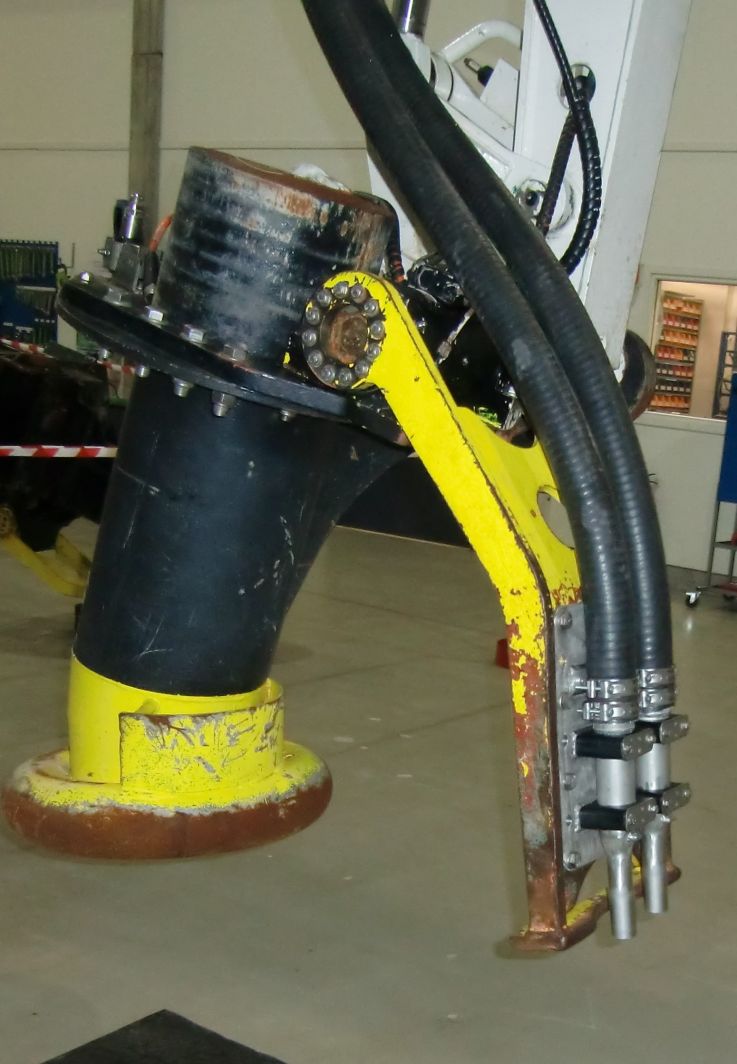 Water Jet
Water jet placed on gripper or suction nozzle is often preferred close to live assets to loosen hard soil (avoiding contact to producing pipelines).
2 m Tilt Bucket
Ideal tool for rock dump remedial scopes, new in 2020 and proven successful.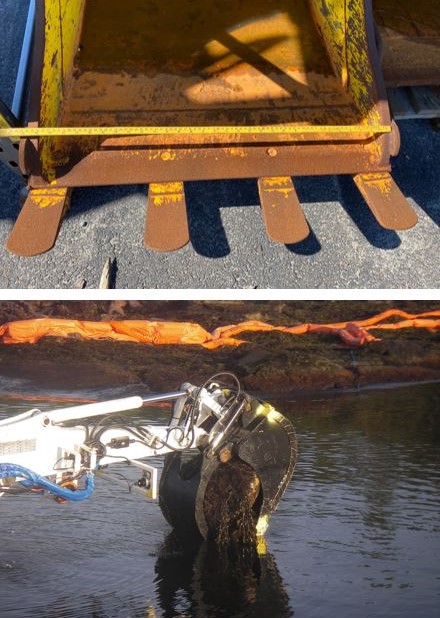 500 l Bucket
Mechanically robust bucket design for working in all types of material. Possible to customise the cutting surface (where the teeth are present) to be optimised for cutting the roots. Could be used with both short reach and long reach manipulators. Rotor til is optional.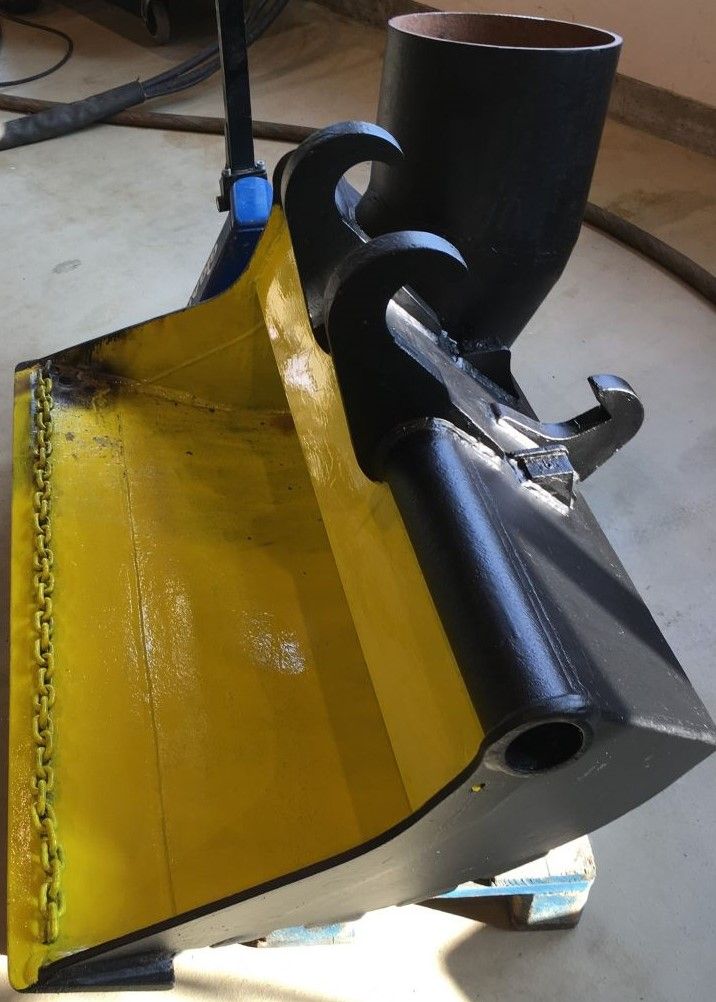 Levelling Bucket
Use a levelling bucket with suction for the most efficient soil removal and high tolerance levelling.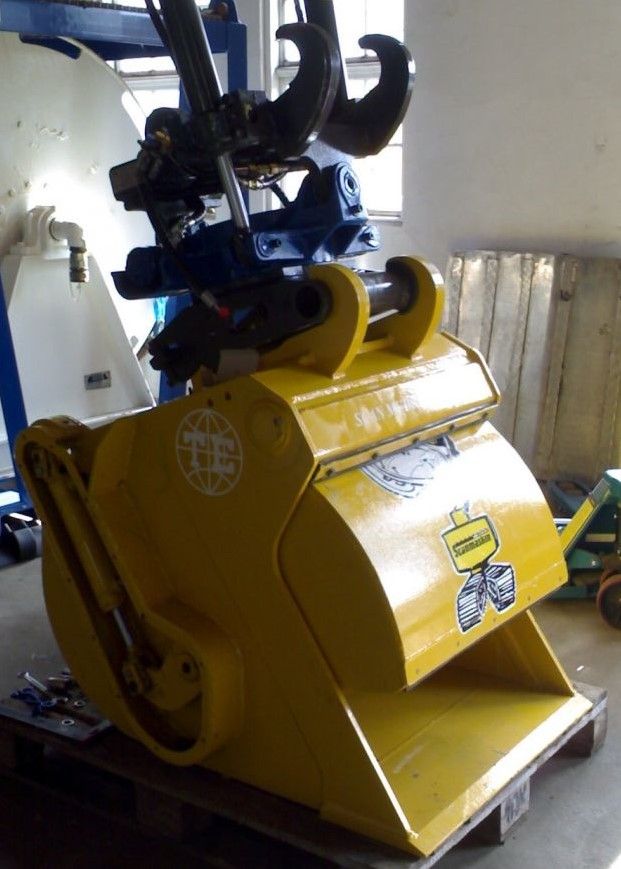 Environmental Bucket
The environmental bucket is a closed bucket for removal of toxic waste, with no-spill. The bucket fits the special closed subsea soil containers.
Suction Nozzles – Optimised for the SOW and Soil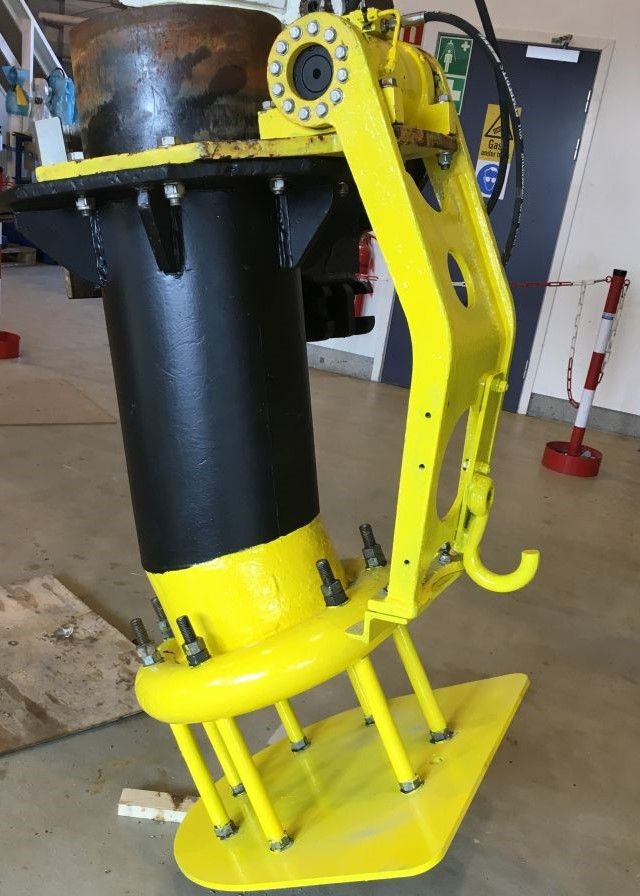 Levelling Nozzle
Special suction nozzle developed for high tolerance levelling. Hook on gripper for the relocation of sandbags.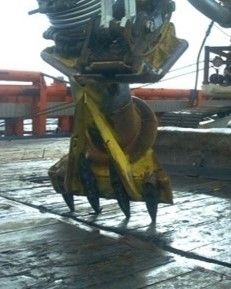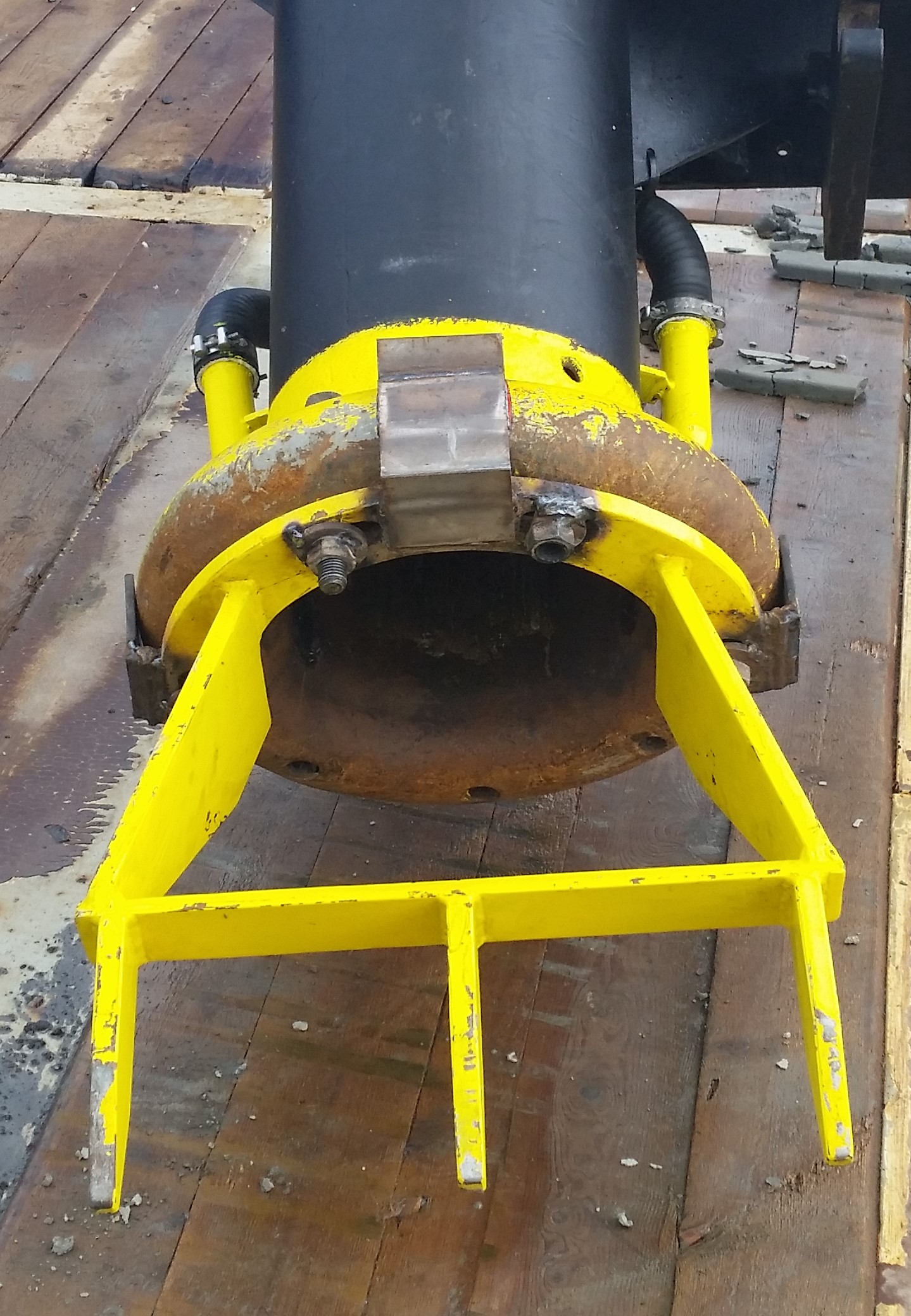 With Slicer
Use the slicer effectively on hardened clay. It slices the clay in layers while feeding the suction nozzle.